Gear Review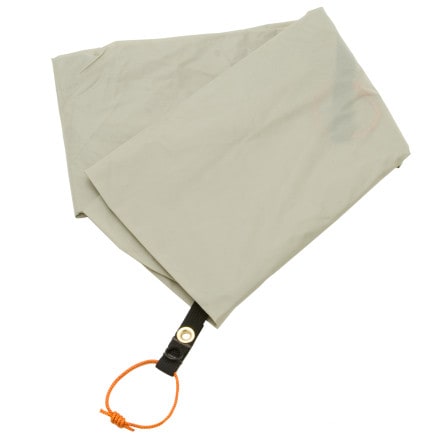 Posted on
really cool feature
the footprint is a really sweet addition to the sprite due to the pitchlight feature. unfortunately the footprint adds a bit of weight to the whole tent, really elevating the whole package out of the lightweight solo category. if you don't mind carrying the extra weight for a few extra perks its worth it. plus i enjoy having an extra layer of protection between my dead weight, the $150 tent and the ground.

i finally got a chance to try it out in the pitchlight configuration. its a really cool idea, however it takes a bit of fiddling around to get it set up since the tent body is not there to give any support to the fly. i imagine it would be tricky tho not impossible in wind. keep in mind that since its a solo tent you may not always have a second set of hands available to help you. IMO you really need to have the ground sheet guyed out good and taught before attempting to pitch the fly and poles. additionally since its not a free standing tent you need to be especially prepared to deal with sand, snow or other soft surfaces where you may need to prepare dead man anchors or similar apparatus.

Update: the newest version of the footprint is slightly different than the previous models so be care if you got the tent a year or two ago and are just not looking for a footprint. It seems like it should work but i'm not sure.
View More Details on Mountain Hardwear Sprite 1 Footprint PL