Gear Review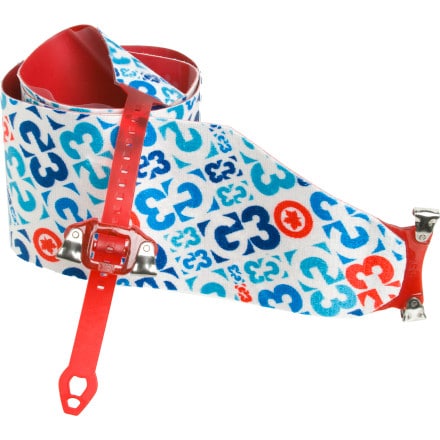 Posted on
perfect split skin!
used these on the lib trice split, 164.5 cm. used size medium skins. Had to do minimal trimming.

Glue is great in mix of temperatures. Used the skins in everything from a 15 degree morning with fresh pow (8") to warming later in the day encountering soft warm snow, crust, and ice. Skins literally went up anything. Very tough too- went right over rocks, pine needles and twigs sticking up in the snow. No damage to skins. Even went through parking lot mash potatoes with sand and salt. No damage- nothing stuck to skins!

In the field, the skins separate easily from the board and themselves. You don't need to do shoulder exercises to pull them apart- very easy. They glide well on flat sections and there is no slippage on steep sections.

Tip and tail connection is top notch and what splitboarders have been waiting for! Better than the Voile skins and they have a tail clip too! Cheaper than buying Voile skins and an aftermarket tail connector from Sparks R&D. The G3 skins also come with "cheat sheets". Great value for a complete set up requiring no modifications.

Overall- everything you need, zero modification to mount to splitboards, and tours great in mixed conditions! Perfect!
View More Details on G3 Alpinist Split Board Skin