Gear Review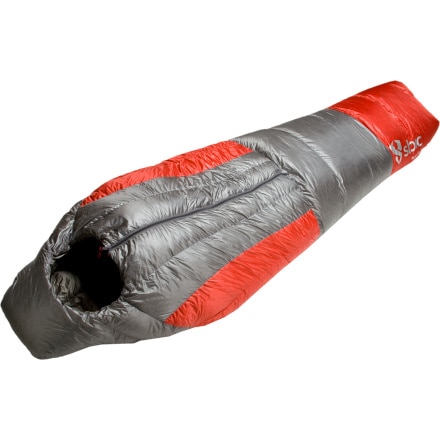 Member since
Posted on
Bob Loblaw's review has covered the specs. I have some similar comments, and a few extra. Like him, I found areas where I could easily see daylight through the bag but with a bit of shaking I was able to redistribute the down. But luckily I haven't found any panels devoid of down.

Pros:
- Center zip arrangement is neat, makes getting in & out simple.
- Plenty long and roomy enough (I'm 6'3" & 205lbs).
- Hood design is perfect (for me). When cinched down if covers my face just right, leaving a breathing hole over my mouth & nose only. Just right.
- Very light weight, love the 800-fill down!

Cons:
- Center zip concept needs work. Great idea but the zipper ends up right smack dab in my face. The pulls variously poke me in the nose or flop into my mouth, and the zipper is cold and hard against my teeth. It needs a cover of some kind. Desperately. This is verging on complete fail.
- Center zip needs to be a bit longer. It comes to waistband level on me, and this makes getting in & out an exercise in sliding up to the head of the bag. With a side zipper I am able to flop my knees to the side to gain some extra height with short zippers.
- Baffle over main zipper is only just adequate.
- Footbox zipper has a weird no-hem thing happening. It looks clean but I had a hard time getting the zipper to close without binding.
- No draft collar. Seriously? On a $350 bag this should be mandatory, especially for a heat rating at this level. You could say it's omission was in the interests of saving weight, but it's weight worth having. And there should not be corners cut to save cost at this price point.

I too have not taken this outside, but I got up to 98.6° super-quick, so it _feels_ reassuringly insulated. Bring on winter!

I bought this on SAC, and at that price it is worth me keeping it & trying to fabricate a zipper cover of my own. I would be sorely disappointed if I had paid full retail for this item.
View More Details on Stoic Somnus 15 Sleeping Bag: 15 Degree Down