Gear Review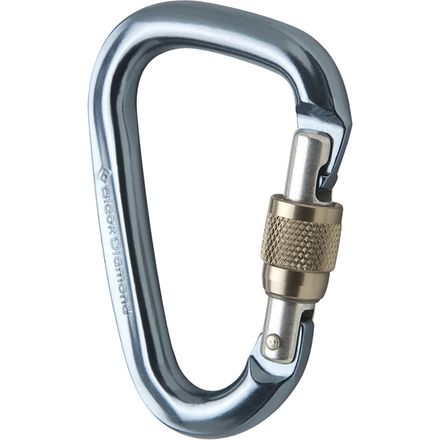 Posted on
mini pearabiners are the shiznit
This is my belay biner!

It's nice and functional to rap or belay with and bit lighter than the petzl attache' belay biner everyone has. Comparable weights (69g vs 80g Petzl), size, and strength ratings, but the main difference is that the attache is completly round/circular where as this one is rounded on the inside loop and flattens slightly towards the outside edge. This gives it a slightly higher breaking point compared to the attache' and a lighter overall weight. It does have a bit of an issue twisting around on thinner belay loops (like the newer black diamond models).

Major Axis Strength: 24 kN
Minor Axis Strength: 7 kN
Open Gate Strength: 8 kN

I really do like the attache' for rapelling and belaying, but I prefer this BD one overall. Then again, my buddy is the exact opposite. Either way, I do think these are the two best mini belay biners.
View More Details on Black Diamond Mini Pearabiner Screwgate