Gear Review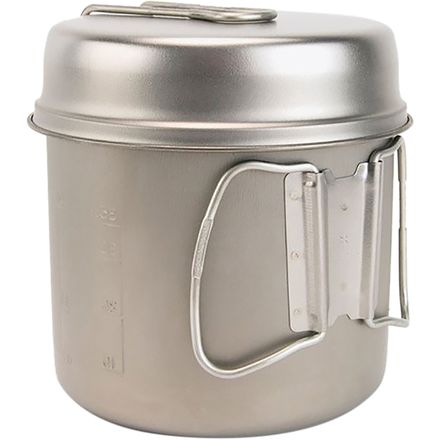 Posted on
light as it gets- graduated from the Quick 2
If you are an ultralighter, this is your cookset. I previously used the MSR Quick 2, for which (when backpacking) I never carried the cups and plates as we only ate out of the pots and draink out of our water bottles. By swithing to this set, I shed about 20oz from my packs weight.

At just over 7oz this will satisfy all backcountry cooking needs. The pot is large enough for noodles for at least 2, possibly 3 people. As stated below, keep the food moving otherwise it will stick. I recommend leaving a little water at the bottom when eating also, cause some food will stick when it cools down.

It's described as holding 47oz, I would say subtract a little if you are boiling to leave room for the water boiling over. With a Superfly cranked on high, no wind, water boiled in about 4 minutes.

The lid serves not only as a lid but as a fry pan (albeit small) and plate. The handle on the pan never got too hot touch. I never had a problem with the handles on the pot either, although using a pot lifter would alleviate the problem (the MSR potlifter weights 1oz and fits inside).

What else fits inside...other than the snowpeak 900 and 700 series, the pot will hold an 8oz gas canister, the MSR pot lifter, and the Superfly stove (though this stove doesn't nest well- would consider the pocket rocket or giga stoves for better nesting).

Pot set is very ease to clean, just run some water or wipe it out.
View More Details on Snow Peak Trek 1400 Titanium Cookset