Gear Review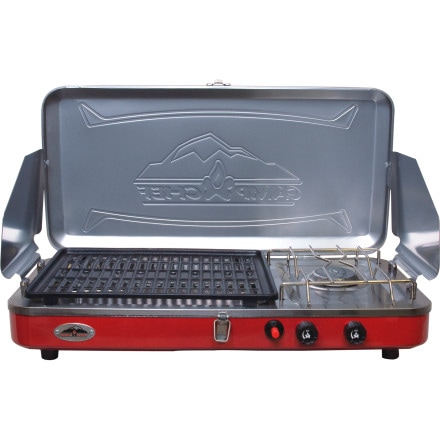 Posted on
it's alright...
Picked up this stove last week and took it out for testing on a 4 day trip in Acadia National Park. Overall an alright stove.. It cranks out plenty of heat. Cooked chicken, burgers, dogs, bacon, eggs for two all with no problem. Flame control was pretty easy. I'd recommend using the lowest setting for most food types.

The stove performed well with the exception of two things. The electronic ignition system is unreliable. It actually lights a flame maybe 50% of the time. I've found myself using a match most of the time to get it going. The instruction manual states that if the stove doesn't fire up in 5 seconds, to wait 5 minutes and try again. But when you're hungry after a day of climbing who wants to wait any longer than we have to for a hot meal. So make sure to have a secondary ignition source.

The second issue with this stove is the non stick surface on the grill portion. It works very well as none of the meals cooked stuck to it. However on the last morning of use a portion of the non stick surface came off and exposed the metal underneath. Seems odd that after 3 days of use the non stick surface would come off. It could be an isolated incident. I'll be contacting Camp Chef direct to see about a replacement.

Other than that not a bad set up.
View More Details on Camp Chef Rainier 2 Burner Grill/Stove Combo