Gear Review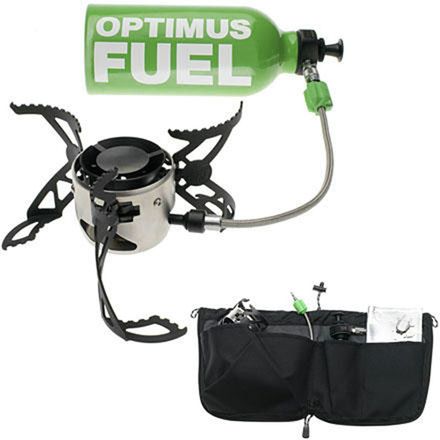 Posted on
it sucks but works
I have used it 2 weeks in CO at altitudes varying from 8K to 13K. At 8K it worked satisfactory. Above 10K I never managed to run it smoothly. I used camping fuel purchased from Walmart camping dpt. Even after long lasting warmup (the cup under the burner was almost full of fuel prior to warmup burn) it never ran smooth but rather kinda farting. I was able to cook on it but I know it was not right. The primary problem however is the design of flexible fuel line with quick disconnect. First - it can be very hard to keep parts of the connector clean. Imagine yourself sitting in freezing cold somewhere on a mud-rock island on a glacier and the damn thing drops on a "floor" while you are disconnecting or connecting it. Sand gets into connection and immediately rips apart the tiny o-ring. By the way that damn o-ring is a cheap EPDM rubber that gets already half dissolved by camp fuel even before abrasion caused by accidentally introduced sand. They put 4 of those o-rings in initial kit but trust me you need something like 20, and a patience of a surgeon to replace it in blasting freezing wind. The dust caps that supposed to protect line connector from debris are pathetic - they fall off by themselves.

The stove bag size is cramped and compartments are not easy to fit with stove parts.

A separate Foo I would like address to Optimus fuel bottle screw caps. They now equipped with polymer gasket seals that shrink being out of contact with liquid which results in them falling out from the cap and the cap is leaking. If you fish the gasket out from the bottle: good luck setting it back in cap - it will expand being saturated w/fuel and it won't fit. I'm not sure if it is only Optimus caps though acting that way because O bottle look pretty similar to other brands. Overall I'm disappointed - my 30 yrs old soviet made Shmel stove (which I always hated BTW) works much better than this stove. I would like to return it actually if they take it back ...
View More Details on Optimus Nova Plus Stove