Gear Review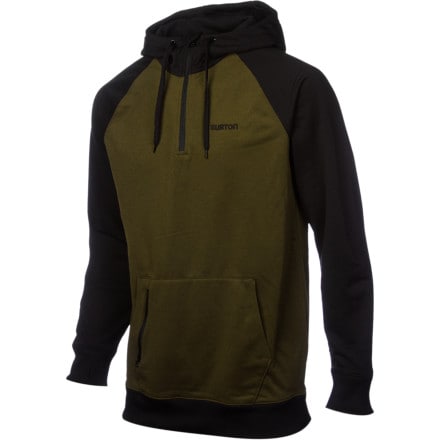 Posted on
i thought I should post mine twice too, to even the ratings.
I got this jacket for my boyfriend on whiskey for $37.99 well worth that price, not sure how much more I'd pay for it. Got him a large and it fits similar to a tall tee.

There's a zip pocket inside of the normal sweatshirt pocket which is cool, but it's not fully sealed, so it leads into the normal pocket, as you should already know stuff can fall out of that one, so I dont really understand why they'd put a zipper on it. I just sewed it shut so that is more functional for things you dont want to lose (car keys while boarding, ski pass on a spring day, etc)

Also, on that pocket, if you unzip it "too much" the zipper gets off one track. Fixed that with some sewing also.

Other than that weird dysfunctional pocket, love everything about this jacket. His favorite part is that the half zip on the neck area extends so it's good for riding without a facemask, you can still tuck in your chin and mouth on windy lifts.

The material is a rougher, texturized, material, and it's not waterproof. Colors on Blue are true to appearance, unless your monitor levels are messed up.

4 out of 5 stars, recommend at whiskey pricing :)

Since the other person posted the same thing twice, I though I'd do the same to keep the average rating fair. ha.
View More Details on Burton Totem Pullover Hoodie - Men's