Gear Review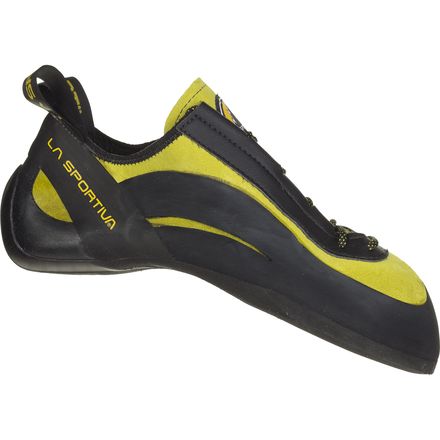 Posted on
high performance, mediocre durability
I love this shoe. especially for limestone, as my footwork has improved, I have realized i can confidently step on almost anything, with a nice toe for pockets, a great heel for hooks. feels sensitive but relatively stiff.
love the lacing system; super fast like velcro, but with that glove-like fit of slipper. the first time i put these shoes on, i thought, "what the hell was i wearing up to now?" these shoes are comfortable enough to do multi-pitch, to send hard sport routes, and edge on nothing. there seems to be a little stretch with the shoe, but nothing bad or unexpected.

a few dislikes, though, mainly revolving around this shoe's durability:
i "save" this shoe for onsights and projects because i've noticed the sole wears fairly quickly and it quickly lost its slight down-camber. stitching in the front of the shoe has also come undone, something i've noticed on a few of my climbing partners who have the same shoe (and also love it). la sportiva seems to make excellent shoes but seem to be less than durable, compared to the five ten and scarpas i've worn.
i still haven't gotten these resoled and these are my first pair (lord knows la sportiva has me hooked on these), but if i wore these every time i went climbing, i'd go through far more shoes than my thin wallet can handle. i wouldnt trash these in the gym unless you have lotsa money to blow.



View More Details on La Sportiva Miura Vibram XS Edge Climbing Shoe - Men's