Gear Review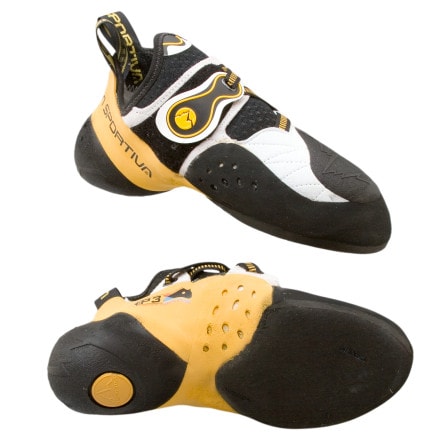 Posted on
great for steep climbs, terrible break-in
granted, i did not own the Solutions for very long, they're are a super aggressive asymmetrical down turned shoe for the most technical of climbs. i tried them out for a week and besides the fit (i have a medium width food and narrow heel), i thought they were an amazing shoe. never cut my feet, solid heel hooks thanks to the thin rubber. great toe hooks too. the fit was snug even without the straps locked down.

what killed them for me was how tight and uncomfortable the area was around the Achilles tendon. the exposed seams for the pull straps bit into my heel so badly it left it raw and red every time i climbed. the pain wasn't worth the pros.

pros: - sticky rubber
- amazing toe shape great for overhangs
- flexible sole
cons: - expensive
- uncomfortable break-in time, the nearly covered toe box doesn't stretch to accommodate foot shape.
- extreme down turn can create air pockets in the heel
- bad Achilles area
- strap closure system frayed easily, if i kept them longer they most likely would've broken.
View More Details on La Sportiva Solution Climbing Shoe - Discontinued Rubber