Gear Review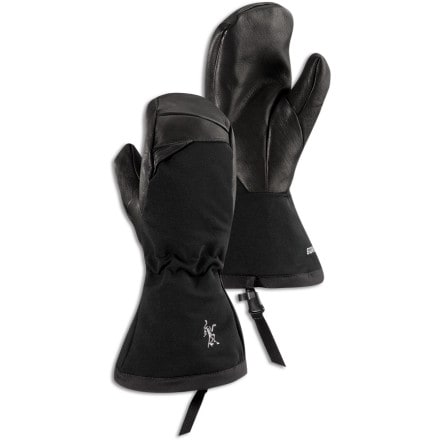 Posted on
great, but nut sure if they are worth the extra income spent.
i have a love/hate relationship with these. These are the only gloves I could find fitting me needs-
1. Moderate warmth-300 to 400 grams of insulation.
2. Full leather palm
3. Under 8 ounce weight
4. Shorter cuff length than full mountaineering mitt.

The construction of course is exceptional-very burly and robust build. Dexterity is phenomenal for a mitt. But the just cost to much money. In comparison to clothing, where I feel arc'teryx is obviously vastly superior to most other outdoor brands-i dont feel these are that superior to hestra, Black diamond etc. That being said, when I went to buy these I tried on north face nuptse mitts, and many others. Compared to the Nuptse, the Nuptse felt vastly inferior and honestly flat out cheap.

the shell is a stretchy softshell material-its a tight weave that feels and has proven very durable. But i've felt similar construction with other mitts.
The Mitts are great-ive used them rapelling and belaying for ice this year and they function great.

Pros: Love the construction- Love the leather carabiner hanger. The desterity is far superior to many others.

Cons: Im not a fan of the construction of the thumb tip-its rather boxy with a bit of excess leather and when I go to "pet the dog" when boarding I am always scared I will blow out the tip like other thumbs have.

Overall-I dont know if id buy them again-id be very tempted to save the thousands of pennies and buy the BD virago mitt or something similar. My review may change with time though.
View More Details on Arc'teryx Zenta AR Mitt