Gear Review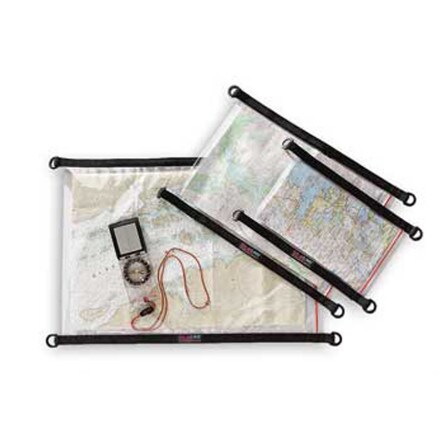 good product, as the review title might indicate to the layman.

i do not know the appropriate cartography terms, but I folded a 36"x48" map down to the appropriate 4-6 "frame" size in the viewing window of the small. to me, if you can travel that far that fast so as not to not need sleep, there is a possibility that you might need a larger size. i can not.

you also might need the larger size if you have a much smaller scale map with more detail, or you are not planning your route ahead of time.

this thing is waterproof to my bathtub submersion/shower test, although the seal is no more sophisticated than your freezer bag.

the cool thing that makes it worth the money is that the D-rings allow you to attach this to the outside of your pack...this way you dont have to take your pack off for orienteering in a large area...as long as you trust your buddies to lead you to your end game. HA!

i bought one for an upcoming Quetico trip. other than that, take your freezer bags and dont worry about it.
View More Details on SealLine Map Case