Gear Review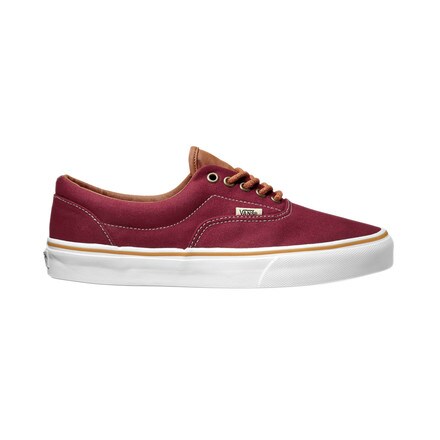 really nice, slim shoes, which do indeed go with almost everything.
But skatingwise, these shoes are pretty bad. Although they do have a support arch (mine do at least), your ankle is totally exposed to the wrath of heelflips or other stuff. Also, i don't really like the board feel in the middle. it always feels kinda empty around there. mine lasted about a week or so, so dont try to skate with some limited edition colorway, because theyll go from sleek, cool shoes, to busted open hobo shoes. Unless you use shoegoo, but that makes them look more hoboish.
But they look really good.
View More Details on Vans ERA Skate Shoe - Men's