Gear Review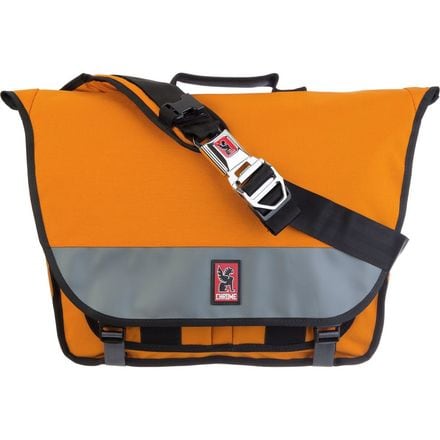 Seriously? This burly little number does it all. Stashes for you stash, laptop pocket that would keep it safe if you launched it into space, and that buckle? Getouttatown.

It came recommended to me by a rock star
(http://www.wtiirecords.com/releases/release.php?pid=wtii076) who takes it on tour to keep all the shizzle in place, so you know it can take a beating and still make you look GOOD.
View More Details on Chrome Buran II Messenger Bag