Gear Review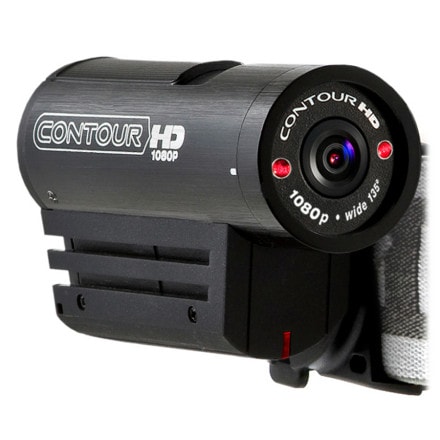 I was using a friend's gopro last winter season and was on the hunt for it when I found the contour HD 1080 on sale and decided to purchase. So far I am very pleasantly surprised and actually prefer it to the gopro for a few very important reasons: 1. Form factor: the contour is rounded and a bit thinner than the gopro w/ case, which made it a little scary to carry in my pocket. It is also easier to hold in your hand and feels less bulky on the helmet…unless youre like that crazy guy using the waterproof case for snowboarding (not necessary) 2. Useability: the record switch is much much easier to use 'in the field' than the button on the gopro.

IMO, the gopro has some advantages over the contour (for ex/ it can take still shots; picture quality seems a bit better-warmer picture; totally waterproof, whereas the contour is water resistant sans the optional case…but again, in terms of actual use, it is my opinion that the contour works better.
View More Details on Contour ContourHD 1080p Wearable Camcorder