Gear Review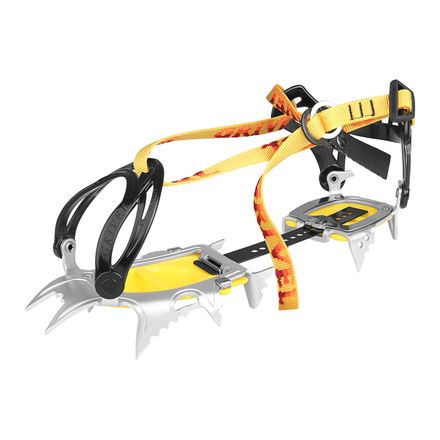 Posted on
disappointment out of the box
My 3 star rating is based completely on what I found out about these crampons out of the box. I have yet to use them, so I'll give them 3 stars because they are pretty solid construction and I expect them to still be awesome. I bought them to throw in my UL kit in the shoulder seasons and for medium use in winter. But first impressions out of the box:

On my scale these crampons weight a little over 20 oz with regular flex bars and the flex bar accordians, not the 17 advertised. For most this isn't an issue, but when buying specifically because they weight so little it sort of sucks.

On the new classics, you can't replace the metal strip bar with a screw and bolt to extend the size by 2 holes because you cant remove the antibott plates to put the nut on the screw. I think you can do this with the matic ones. So the regular flex bars worked for everything but my koflachs arctis exp (us 9.5, eu 9), which I had to buy the $15 long flex bars for.

That said they seem pretty bomber and I'm still psyched about them, just a few out of the box blues.
View More Details on Grivel Air Tech Light Crampon