Gear Review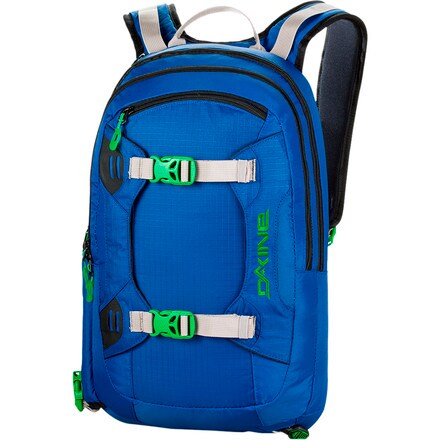 Got this bag in december 2012 and used it up to my local hill a few times along with a few short backcountry trips to test the ski-carry system. Went to Mt. Paine in Northfield this past weekend and turned the backpack into an airbag...after pushin thru a couple small trees and sliding across a downed tree, it ended up lookin like it does in the pic i put up. I think what did this was the 3 snowshoes i had jammed tight in the exterior buckles put a disproportionate amount of tension on that stitch...either way I'm gonna be getting this same bag once they get my color back in stock. #1 reason being that despite such a hard fall, this pack somehow managed to keep my mini glass bubbler from seeing ANY damage... i swear i left it in there accidentally tho, would you believe i forgot it was in there? haha....

Anyways, the bag does excellent. Easy to throw my skis on it and makes them disappear for the hike. Its got enough room for gloves, extra socks, a hat, yowie, an extra top layer (thin sweatshirt or smaller), along with a couple beers and sandwiches for lunch. Could definitely do the avy setup with probe specific pockets, sweet shovel carry system, and fits my 2L bladder in the pouch pretty well.

Tough bag, easy to put on and adjust the chest, waist, and shoulder straps without dickin around too much. Insulated sleeve is cool, but i havent tested it in extreme cold yet. And the location of the goggle pocket is nice and discrete, practically doesnt exist if ur wearing it. And best of all it looks cool layin in the backseat of the Subi and on my back, anywhere my back finds itself.

Oh, and the pocket made to house the top loop for the diagonal ski carry system makes an EXCELLENT stash pocket for glass <6-7". And im like 85% certain they made this with Scent-Lok technology...just puttin it out there...
View More Details on DAKINE Baker 16L Backpack - 1000cu in