Gear Review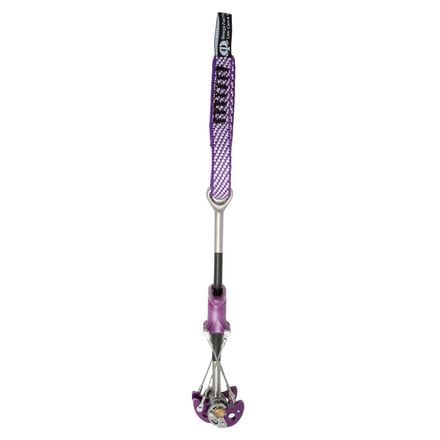 so someone told me if I got this I would be cool, so I did and I am! I got the yellow one cuz it seems like it would cover the size range I wanted. I feel so cool now. I clip it to my belt every day even when I go into walmart! you never know when this thing will come in handy. Ok so for real.
this is way heavy, but then it's almost a 2 in one. It's so top heavy compared to my #2 BD. This and the lack of a rear loop make it a little awkward to use. If it could be lighter and have that rear loop then I would sell my first born for a set. as it sits I love that I have it and I like knowing that it will almost always fit when I go for a placment. Did 5 stars because it's a work in progress, but it does work and really well so I gotta give props.

So final thought, Not much out there is like the quality, build, and stability of a BD cam thats been placed proper. This has a beautiful build quality, but for now if you're a real rock climber then your rack should be 70-90% BD. A few of these wont hurt you too much, but two BD cams or one of these? You make the call. I'm happy with mine and still undecided if I will end up buying more. not sure if this will help you at all, but it's where I stand today.
View More Details on Omega Pacific Link Cam