Gear Review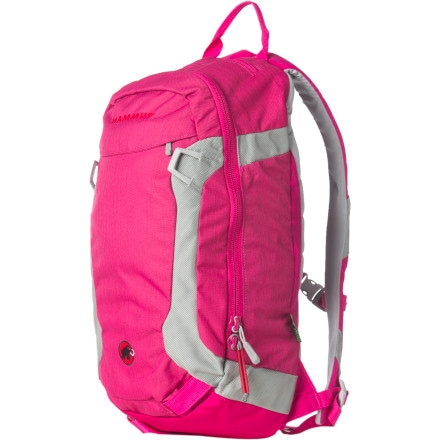 Posted on
compared to BD Bandit
I also have the BD Bandit pack. The mammut is supposedly a larger size, however unloaded they look the same. Maybe fully stuffed the bandit is narrower, but a little longer and sticks out maybe an inch less. The BD might fit a bigger guy (I'm a M, 5'10") better as the straps start off wider at the top.

The diagonal ski carry on the Mammut is inventive. First off the bottom loop is in the bottom right corner, and can be retracted via an adjuster inside the pack. When not in use it's stowed and won't get hung up. The top strap also stows inside a pocket. The only downside is the bottom strap therefore has a hole, and in theory a little moisture could get it in.
The BD pack the bottom strap in the middle, which seemed awkward for carry as the skis hit my legs (untested in a real boot pack though). The BD bottom strap is always dangling there, which I'm concerned will get caught on a chair/tree branch. The top strap is an unattached adjustable nylon strap with a buckle to be looped to one of the two top loops, the BD strap could get lost.

The mammut fits snugger for me, the "liane/smoke" is not yellow, it's a mustardy lime green. It definitely is more feature laden and stylish.

I got the platypus 3L big zip which is a few inches too tall for the pack, so the top of the bladder may have to be folded over. Also the mouthpiece is big and barely fits into the shoulder strap zipped shroud. The BD's sleeve is more roomy, but lacks the insulated lining of the mammut...
View More Details on Mammut Nirvana Rocker 16 Pack - 975cu in