Gear Review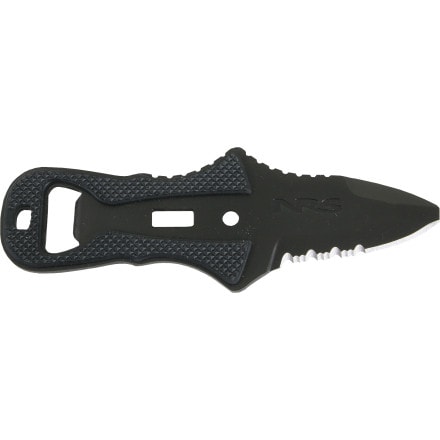 I dont know if Arcadian is talking specifically about the front edge of the knife where a typical point would be but if so then he bought a completely wrong knife for his needs.

If you know anything about water knives the front edge is not sharpened or pointed in order to keep you from puncturing your raft or even yourself, since in most rapids you are tossing and turning around. Also it is shaped into a dull chisel in case you need to pry anything open. If you want a sharp pointed knife dont buy a water knife FYI.

Four stars because I dont own this knife.
View More Details on NRS Co-Pilot Knife