Gear Review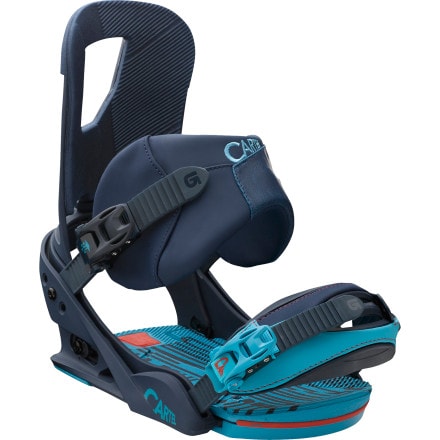 Posted on
You won't be disappointed
I got these off of a buddy for pretty cheap, and I'm happy to tell you that they're worth a lot more than I would usually pay for Burton gear.

First off, even though they use an all-plastic construction and there is a fair bit of flex, everything is still pretty solid feeling. I haven't had anything break in spite of daily use. Also, both the toe and heel straps are super-comfortable and adjustable, so there's no surprises there if you don't have the smallest boots in the world.

Potential downsides: the inside of the heel strap is prone to wearing out quickly because of the fluffy, comfortable stuff it's made from. I don't know what I'd recommend doing about that, but it's a fairly minor flaw. Also, the ladders end up stripping on me in a pretty-damn-quick sort of fashion, so keep a Burton dealer close -- in my experience, I think they are obligated to swap out your trashed ones for new ones as you need them.

Across the board, bindings have gotten shittier as time has progressed. These aren't exactly old school, but they are comfy and sure do the trick.
View More Details on Burton Cartel Re:Flex Snowboard Binding