Gear Review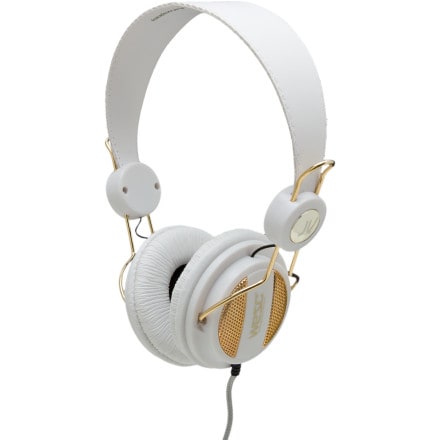 Posted on
Yeah I dunno whats up with that other review...
But mine fit fine. How else are headphones going to stay on your head without being pre-curved to pinch your head? It wasn't tight at all, it was probably the fact that on-ear headphones pin your ear back. If you wear ANY on-ear phones for a long period of time they start to hurt...

IN FACT, I actually REALLY liked how they felt. I've had a lot of headphones, and the cushions on these ones were really soft on my ears. Aside from that they had the dope look to them - got them in the blue, and that gold just stands out. MAD Blingin. - and the sound was more then decent. Quite full and solid. Definitely a buy if you're a casual looking to use this around town... or travelling... or anything else. If you're considering, just buy them.
View More Details on WeSC Oboe Golden Headphones