Gear Review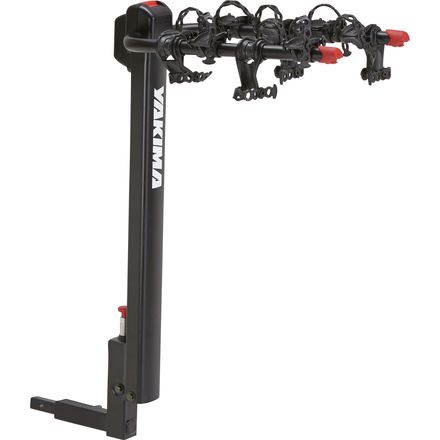 Posted on
Yakima DoubleDown 4 Bike Rack
I have been researching bike rack for rear trailer hitch.

I bought the Yakima DoubleDown 4 Bike Rack based on the many reviews of the many different brands out there.

We am very please with it and also the features of anti-sway mounting, dual arm support, sturdiness, fold down arm and tilt down to allow truck to open.
However, the straps are a bit of a pain to buckle up but that's not a big issue.

Although I also bought a lock for the Yakima rack hitch so it can not be stolen, but if someone had a wrench and removes one another bolt, they can take the main rack. Yakima could thought that out better.

Oh' the beer bottle opener at the end of the support arm was a nice touch but hopefully people use it after they finish biking :-)

Overall, we love the functions and the looks of this rack.
Best looking and sturdiest rack.
View More Details on Yakima DoubleDown 4 Bike Rack