Gear Review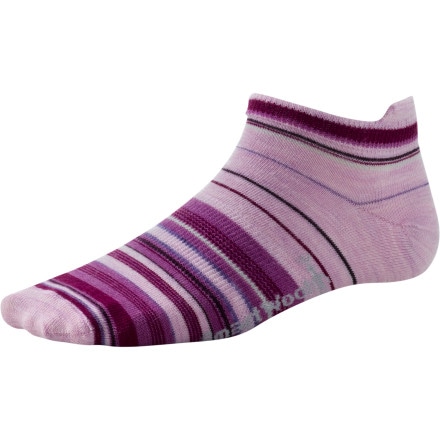 Posted on
Ya I'd recommend these to a friend!!!
These socks are thin. I bought these because I live in Houston and need to never wear my running shoes with no socks because they smell too much, and my other micros are a little tall for wearing any sort of tennis shoes with shorts or a skirt.

I like these! The special feature of these socks compared to the crap ones at Target are: they have a small cuff for the achilles heel area, and a special elastic band around the arch of the foot. I think it helps them keep their shape and not turn into stretched out Target crappy socks. Also of course the merino wool.

I like smartwool and even though it's a guilty pleasure, will keep buying these socks. Just wished they would last forever! My other smartwools last about 2 years of good wear before my toenail starts wearing a hole. Stupid toenail.
View More Details on SmartWool Sidekick Stripe Sock - Women's