Gear Review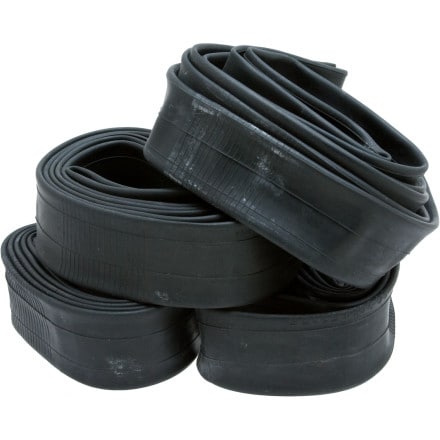 I tried using these tubes in my WTB werewolf's doing fast DH with some rock garden sections. 2 flats on the rear tire on the very first 2 runs. This may be the werewolf's fault. So I took the werewolf off the rear and put on a Specialized Chunder, which is a dual-ply tire. I got 3 runs down with this setup (werewolf in front, Chunder in rear), just fine then on one run pinched both the front and rear flat.

I understand I probably shouldn't have tried the werewolf as a rear tire, but I think this is too many flats.

But they're so cheap, maybe I'll try running the old flat ones around the outside like suggested.
View More Details on Cutter 26in Premium MTB Tubes - 4 Pack