Gear Review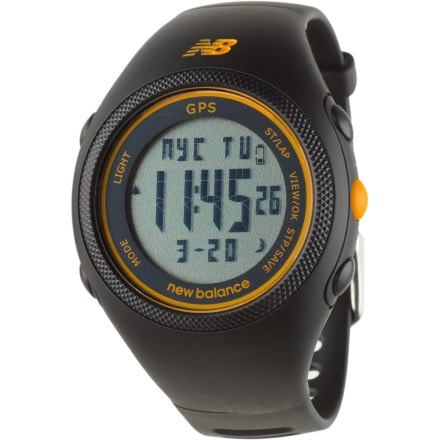 Posted on
Works great, has some quirks
Gender:

Male

Familiarity:

I've used it several times
Overall a great product, but it does come with some quirks, that while not deal breakers, it's good to know beforehand. One thing to keep in mind is that I JUST started running (3 months ago) and this is my first watch, so some of my cons might be obvious to you, but they weren't to me.

Alright let's get our yellow legalpad:

Pros:
- Affordable: if you compare this to other GPS Heart Rate Monitors, this is a very cheap one.
- Works great: GPS sometimes takes a while to start but, once it does, it'll will work perfectly.
- Small, again compared to other HRM GPS, this is a pretty reasonable sized unit.
- Night mode: this is one my favorite features that somehow is not present on the product description, you can set your watch to keep the backlight on during your workout if you run after hours (say after 6pm), saving you one full movement :).
- Charges very quickly.

Cons:
- Reverts to T1 when charging: I setup my timezone using T2, but whenever I charge it, it always changes back to T1 (even if I have never used it), this is annoying as it will happen everytime.
- Has a lot of 'viewing' modes, but not the one I wanted: I wanted this layout for the watch: top: chrono, center: distance, bottom: heart rate , but there is no way to either configure your own viewing mode or one that matched exactly what I wanted.
- No way to extract the data from the watch, I would have loved to be able to use the existing USB cable and access my data, but sadly that is not an option, the cable is only used for charging, that's it.
- Kinda hard to use at first: better to RFTM first and then again.

All in all, it's a good watch, as it combines both accurate GPS tracking with a good looking HRM, I would recommend it to anyone who might be considering getting one, but, be forewarned about the Cons.
View More Details on New Balance Watches GPS Marathon Heart Rate Monitor