Gear Review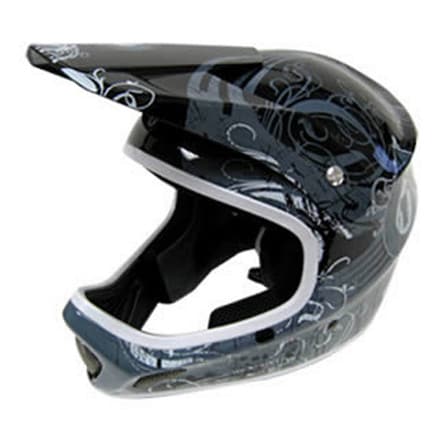 Posted on
Works Fine, Nothing Fancy
On the plus side, if you're in the market for a cheap new full-face, but you're not so stoked on the idea of getting one from a pawn shop, then you can't do much better than this helmet. It's got pretty much everything you need to avoid dental work if you happen to crash straight onto your face.

On the other hand, when pitted against comparable full face helmets, this one comes up a little short. It doesn't feel flimsy, but the corner-cutting build quality shows starts to show after about a month of use. For example, the liner material in mine can be popped all the way off from around the crown of the eye opening. You can shove it back in alright, and a little glue would go a long way toward fixing the problem, but it sucks that they didn't just glue it in the first place. Another thing is the silver mesh in the full-face part of the helmet isn't attached to anything, so you'll find that it can move around pretty freely.

Size-wise, I normally wear a large, and Six Six One's large fits my head alright, although I would probably say it fits a little tighter than other helmets I've worn from Bell, Giro and about the same as Troy Lee. Bottom line: if you have the chance, definitely try it on at your LBS. All helmets have a different fit and feel, and this one is no exception. To be honest, this one feels more like a hat than a helmet -- probably because it's lightweight, and tightest around the upper portion of your head. The eye opening is also SUPER wide, so you'll never have any lateral field of view issues with this thing on.

Hey, I like cheap stuff just as much as the next guy. I'll probably be rocking this helmet into next year when hopefully I'll get a raise or strike gold and can afford one that's built a little better. In the meantime though, this one does just fine.
View More Details on Six Six One Evolution Distressed Helmet