Gear Review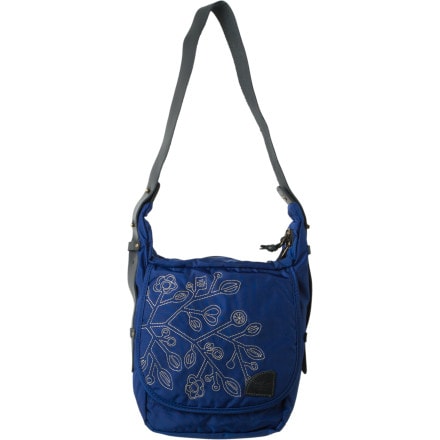 Posted on
Will do for travel
I purchased this bag for a trip abroad with my 1-year old. While all of her gear will be in a backpack, I wanted something that can hold my personal items and a couple of her essentials (one bottle, a diaper, one or two toys) without getting bulky.
I have to say, in that sense the bag exceeded my expectations. I love the two hidden water bottle pockets (one for baby, one for mommy), the front organizational pocket, which REALLY holds everything and keeps it ORGANIZED, and the top zip design, which allows for very quick access to the main compartment.
What I do not like about the bag, is the overall look, and how it sits on my shoulders. The leather strap that it comes with is a single layer leather exposing the raw side on the bottom, which looks like it will stretch and will have to be replaced very soon. It also makes it very cheap looking.
The bag itself is OK, nothing to rave about, but it does not scream TOURIST (which is a plus) and it looks like it will be easy to keep it clean (which is another plus).
So far I only wore the bag over a jacket, and it kept sliding down my shoulder, but I am hoping that in the summer with only a t-shirt on, it will stay more secure. There is also the cross body option, but with a backpack on my back, I am less likely to wear it like that.
View More Details on Overland Equipment Bidwell Purse