Gear Review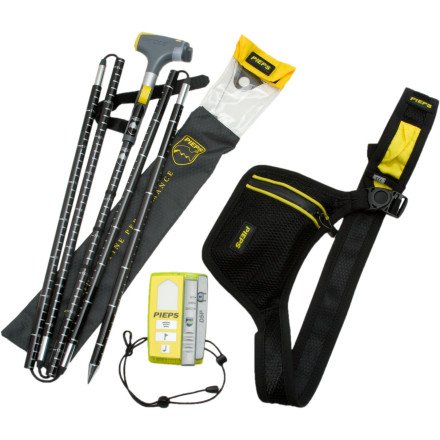 Posted on
Who needs length when you have girth?
IMHO the Pieps DSP is the best available on the market today, simple user interface, klutz proof buttons and intuitive layout; to go along with the triple antenna. And if used in conjunction with the iprobe, can help you search faster for your buddies who are buried. The probe also has a cool feature that actually talks to your dsp and allows you to switch targets after one has been found. I would find this very useful if you had many members of your party buried and needed to get to finding the others quickly while the rest of your party did the dig out. The probe is a little more short relative to the others out there, I believe this one is 225 cm versus like a 260 cm medium from the other brands, but where it lacks in length, the iprobe makes up for in girth. The tip of the probe actually has a tiny sensor that sends a transmitting beep when you get within about 15 cm from the transmitting dsp. Pretty cool features that I think can help save time when it matters most., unless it's not in your bag........d'oh

I'll update on the build quality later on in the season when this thing has been used for more than 15 days.
View More Details on Pieps iProbe DSP Package