Gear Review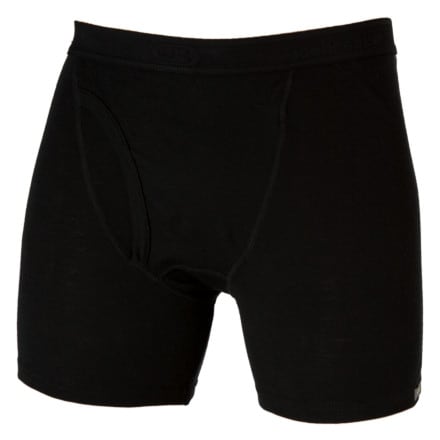 Member since
Posted on
These wool boxers are not at all itchy, easy to wash and dry, comfortable (i.e. supportive without being tight or clingy), and durable. I have worn mine under wool leggings while running (they wick), under jeans (they do not bunch up), under dress pants (they are thin). And... after wearing them, I have ordered more. In fact, I have turned into an Icebreaker addict, as will you if you try them. (The 260-weight leggings are the most comfy products, and the superfine T's are a close second.)
You will need to hang them to dry or dry them flat, but they dry overnight easily and are even softer after you have washed them.
Personally I wouldn't market a product as "not stinky," but it is true: you can wear these boxers several days in a row without bad odors. I have.
There is a tag on the right "cheek" (which is better than the usual location on the back of the waist) but this can be easily removed without damaging the stitching to make the world's most perfect boxers.
View More Details on Icebreaker Boxers w/ Fly - Men's