Gear Review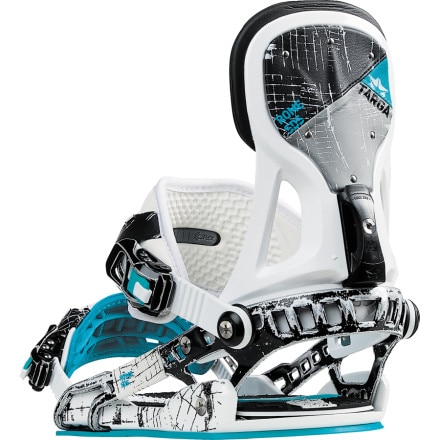 Posted on
What sound does a Targa-bird make? Tweak Tweak!
Overall, these are rugged bindings with great response and power, fairly good board feel, and ultimate adjustability. Unlike my Customs, which are great for park and pipe but squirrely like a Fiat on a logging road when bombing moguls or AK lines, or my Ride RXs which feel like I'm wearing ski boots nailed to cinderblocks 'cuz they're so stiff, the Targas can be tweaked from one end of the flextrum to the other without sacrificing performance.

My only complaints are that they only come in two sizes and my size 9 boots fall right in the middle (the S/M just barely fits) and that the "autostrap" should be called the "uselesscrap" 'cuz that's about how useful it is. Neither of these issues will detract from your overall satisfaction with these bindings though – if you're only gonna own one binding for the rest of your life, these will do you just how you like to be done – kinda like that skanky chick from last weekend.
View More Details on Rome Targa Snowboard Binding