Gear Review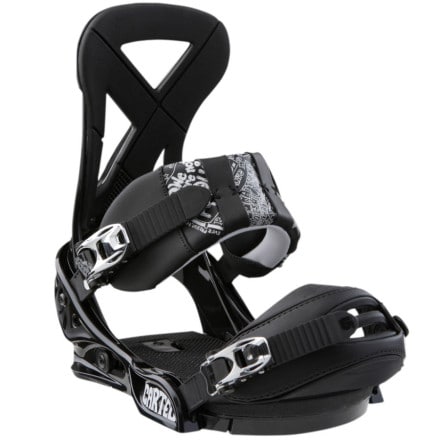 What is thy bidding, my master?
Member since
Posted on
Most of the Sith lords of this era seem to all wear the rock the same binding- these!

Not to be outdone by recent competitors like Union Force's, K2 Formula's or say Ride Delta's, The Cartel has gone under the knife for 2011 and received an extreme makeover. New highback, still just as tall only lighter and more ergonomic, cap strap and ankle straps. This binding applies mucho passionate and furious power to turns and help you pop even if your board is shot. B3- un-freezable gel prevents heel bruises in sub-zero temps. I've rocked Cartels since days of underoo's. I've tried to keep an open mind to becoming complacent in one product but it always keeps me coming back. superlight - 1 binding weighed 1.95 lbs w/ disc on a digital scale. And they look good too, which is the whole point of everything right?

Pay attention to the overlap in the size chart- I'm in a 10 boot and wear the mediums. Medium fits up to size 11 boot without any pinching or overlap. The Larges are for bigger sized 11's or 11.5's to 12's and on up. These things are super strong and have tons of adjustability. If you only hit mini features all day, maybe get some Missions or Custom's, these things send.
View More Details on Burton Cartel Snowboard Binding