Gear Review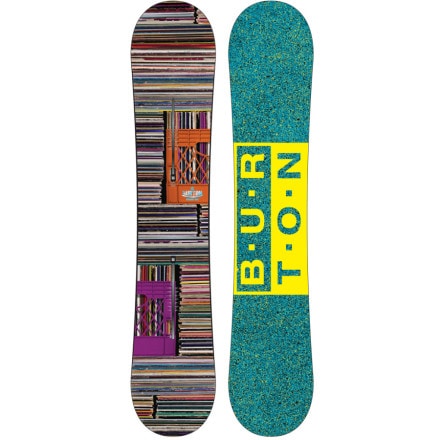 The Whammy Bar is the jib board you've been dreaming of, all the long summer nights. Jibbing is the wave of the future, and the Whammy Bar is paving the way for mega presses and quad kinks blindfolded. The V-Rocker adds the benefits of reverse camber and the Super Fly Core makes sure you can still crack a high ollie.

One of the best features the Whammy Bar has is the Mid Spoon between the binders. This takes the boards outer inch and spoons it up making sure you don't hook when you are trying to get sideways.

I would recommended this board to anyone that is looking to get wicked in the park or the streets this winter. If you can think it; this board can do it, just take a look at Ryan Paul front flip onto a rail.
View More Details on Burton Whammy Bar Snowboard