Gear Review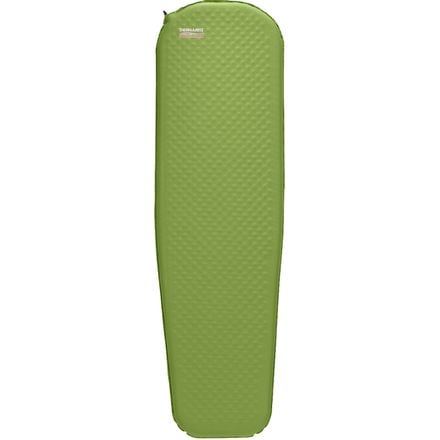 Posted on
Welcome to my pad.
The "Trail Pro" exhibits the expected pros and cons of a super-lightweight sleeping pad. The tapered shape does not offer much flexibility in terms of rolling around in your sleep, but I've got a fairly small frame, so the it works fine for me. The upside of this, of course, is a reduction in size and weight for those looking to shave ounces for the long haul. The material is majorly tough; it has weathered snow, mud, sweat and bong water without odor or stain, and shows no sign of wear after many nights on everything from gravel and granite to carpet and tent floor. The downside is that it's rather slippery, and it's not uncommon to wake up with this pad beside me instead of underneath me.

My major complaint is that on really rough nights (January in Josh, for example) when I'm tossing and turning, the sucker usually bottoms out, leaving me to re-inflate the pad at least once in the middle of the night. Granted, I'm usually happy for something to do on insufferably sleepless nights like this, but it'd still be nice to have it keep air a bit more consistently.

edit: I received a second one of these as a gift and it holds air WAY better. I am going to attempt to have the first one repaired (supposedly a lifetime warranty) and I will report on my experience here.
View More Details on Therm-a-Rest Trail Pro Sleeping Pad