Gear Review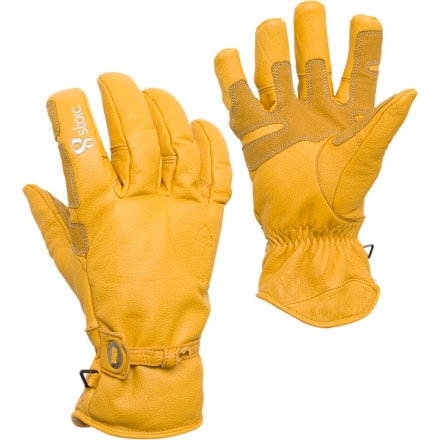 Posted on
Warm and durable
I've beat these gloves up for two seasons and they look as good today as they did new. Well, that's not quite true. They're stained and shaped to my hand now, but they're still bomber.
Last season (11/12) I used them regularly for skiing except on the coldest days. They were excellent. Gave me plenty of dexterity and sensitivity for adjusting helmet cam and working poles, boots and bindings.
This year I grabbed them to go ice climbing one day early in the season and they stayed in my kit. They offer enough dexterity to manipulate screws and I have been able to clip/unclip even smaller 'biners without too much difficulty. I have a good pair of OR mixed climbing gloves, but when it's really cold, I opt for the Dukes.
Caveat: they are pretty resilient, but do need a little TLC to preserve them. I use mink oil on them semi-regularly (read: not as often as i should). They stay soft and pretty water resistant (unless you get snow inside them) so long as they're oiled more than once a season. Keep mink oil on hand and these will last forever - no cracks in the leather.
Also, no blown stitching yet! that's excellent. Most anything will blow a seam after a season or two.
View More Details on Stoic The Duke Glove