Gear Review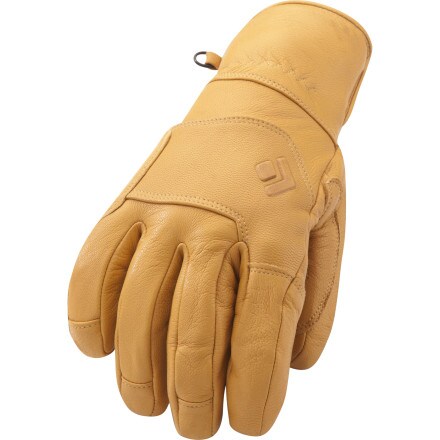 Want to love these, but can't. Fail.
Member since
Posted on
These could be some of the best gloves Black diamond has ever made, except for a few very crucial flaws in the design/consistency.

First off, shown in picture, the cuff closure is horrible. No other way to say it. The hook and loop velcro was bulky and crinkly(some kind of plastic backer on the wrist side of the velcro that crinkled inside) and didn't match up when closed on the wrist.

Second, the thin fleece liner seemed to bunch in certain fingers. I tried on 3 different pair to find a Left and Right glove that fit well. Didn't happen. They all seemed to have bunching in different random spots. I like a glove to fit snug for dexterity, this glove has the potential to fit perfectly except for the major details mentioned above. I am between a small and a medium and liked the small better. The leather on this glove is top notch. It would last a long time, and provide excellent grip for mountain winter work. The glove would get 3 stars(adequate fro the job) if the wrist closure was even bearable, but as is I can't recommend this for any use.

I did like the soft outer thumb material for wiping goggles and such(shown in picture). For a good leather glove from BD look to the Rambla, it is one of my favorites, which I would size down for more dexterity if using for touring.
View More Details on Black Diamond Kingpin Glove