Gear Review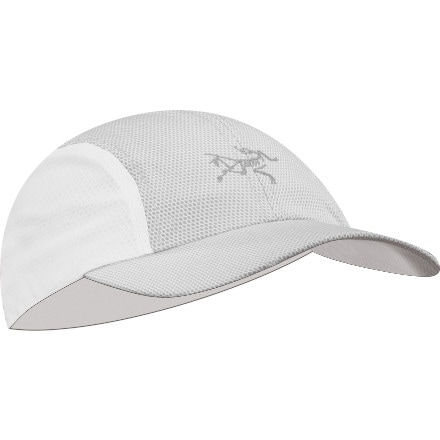 Posted on
Very nice and comfy hiking/running/post ride hat
Has worked very well for high output hiking and trail running and doesn't look too dorky for casual wear. No itchiness after a full day of wearing. Breathes much better than I was expecting after seeing the thickness on the top panels of the hat. It still traps some heat (getting the black one probably didn't help this a lot either) but much better venting than anything else I had. Seems to dry relatively quickly but can stay damp for ~ 1/2 hour - 45 mins. if you work up a good sweat in it. Doesn't seem to show sweat so far like other hats I've used for active endeavors would.

Stays put very well w/o feeling like you've got a vice on your head, thanks in large part to the stretchiness of the fabric and the elasticized adjustable strap. It is a form fitting and low rise cap, but covers down to about a 1/16" or so above my ears on my ~ 7 3/8 size head. Fits very well w/ any of my sunglasses/glasses on. The bill came w/ a nice shape and seems pretty beefy. It provides good coverage w/o being obnoxiously long/large.

Only complaints I have is that the sweatband could be a bit more absorbent (probably perfectly fine for lighter sweaters or those in more arid climates though) and the price could be a bit lower.
View More Details on Arc'teryx Accelero Hat