Gear Review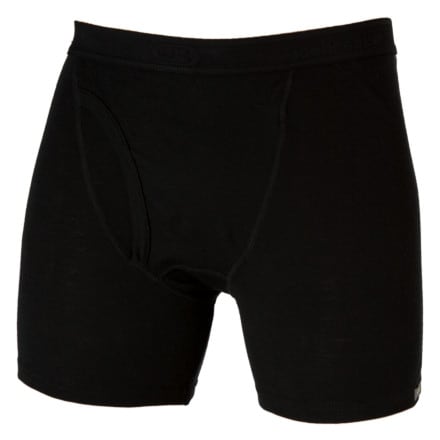 I wear these boxers for running, hiking and day to day (sometimes).
They are very comfortable, and don't stink when hiking.
One problem is that the little size tag is on the right butt cheek, and if it gets in the wrong orientation it can itch a bit, and this can be a little tricky to fix.
They are also not very durable, but that shouldn't matter for underwear ;-) I went with some friends on a fairly technical hike/climb down a stream, and when we were fording pools of water (and other unidentified liquids) we did this in our underwear. Sliding down some rocks with a 55lb pack made two small holes on the backside, but these haven't grown larger.
The upside is that despite all that funky water they *still* didn't stink.
View More Details on Icebreaker Boxers w/ Fly - Men's