Gear Review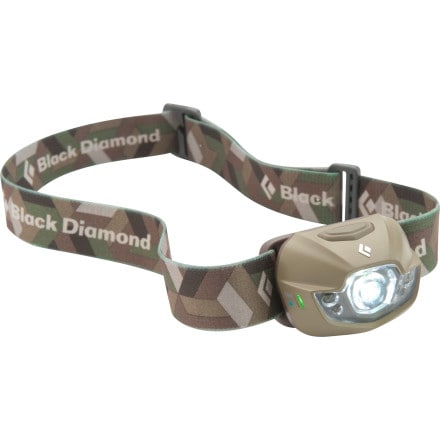 Very bright and efficient, love the red LEDs, not a fan of the button cycling/fading system
Member since
Posted on
I picked this up since I retired my older Black Diamond Spot to stay in the glove box of my car when I need it, just in case.

This lamp can be bright, very bright, so bright that I rarely use the highest setting... which means I'm frequently fading the lamp. My old Spot was cool in that it had three settings. You could quickly click through them - low, medium, high... bam, bam, bam. This lamp functions a little differently. You press the button quickly to turn it on, then press and hold to fade it, which means if you want a lowish setting then you're going to have to sit there and mess with it for a moment to get it where you'd like it. Its no big deal, but its just not the quick easy setup of the old Spot. Personally, I'd like no fader and just have three default settings like the old Spot.

Granted, this change is a bit necessary since there are two other lamp settings - there's the spot (which I use about 80% of the time), the 'broad beams' (which I essentially never use), and the red LEDs... which are great for deep night use when you're getting up to take a leak or don't want to blind campmates while you're cooking or drinking, etc.

One other minor gripe is that the strap of the headband will often jump off the clip when trying to adjust its tightness. This is aggravating enough to almost push this headlamp down to three stars. It happens pretty frequently... so you have to make a mental note that when you're going to adjust the headband that you need to take it off and focus on doing it attentively, instead of just trying to adjust it on the fly, only to pull the strap off the clip... meaning you'll spend the next two or three minutes getting the strap and clip reacquainted and the tightness readjusted.

Aside from that, its a great headlamp. My complaints haven't pushed me to return in... yet.
View More Details on Black Diamond Spot Headlamp