Gear Review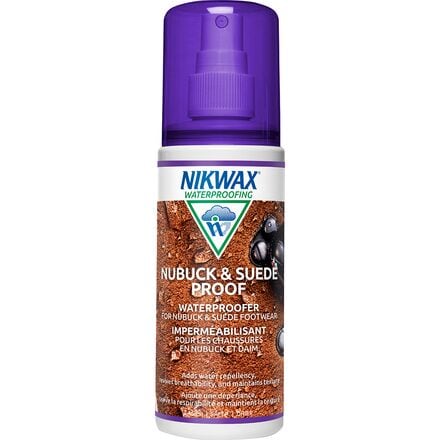 Posted on
Very Good Spray
I have used this spray on my Vasque Breeze Low boots. They're more of a summer boot, but since I tend to wear them all year round, I was concerned about 1) hikes where there's snow at the top, and 2) salt in parking lots.

The spray was easy to apply, although I did notice that it turned the suede-y leather on my boots a little darker. However, I let it dry and the leather still has a soft touch- it didn't turn all hard from the spray. It may be a little darker still, but w/e... dirt is also a little darker.

As for performance, this Nikwax has worked very well through all the seasons. Snow does not stick or clump to my boots (preventing soak-through), and it's doing a good job keeping salt away, too. I'd definately recommend this to others, but just a couple of notes for you: 1) this is apparently for suede and nubuck leather only, not smooth leather, in case you've got one pair of each or something, and 2) as far as useage, I'd guesstimate in my opinion you could safely do two pairs of footwear with one bottle, or I suppose, the same pair of footwear twice.

Anyway, I'd definately buy this product again for my future boots, it's worth the $10.
View More Details on Nikwax Nubuck & Suede Spray-On Footwear Treatment