Gear Review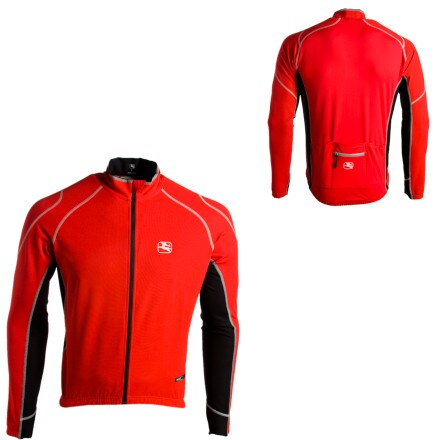 I can't believe I am the first to review this jacket. I love it. Picked it up from my LBS for $176 out the door at the beginning of the season and I am still stoked with that price. For the sale price here, it's a very worthy buy if you don't yet have a winter jacket or if you need a second, third, whatever.
Have used this piece down into the high teens with screaming winds. Of course I had a ss base, thin long sleeve poly base, thin wool armwarmers, and a jersey underneath, but it wasn't bulky one bit (my friend asked " Are you going to be OK in that?"). It breathes well even with the windproof front. Perfect as a standalone with a ss base at around 35+.
Consider sizing up. I wear medium Lazer bibs (awesome), but needed a large jacket, and I have a fairly small torso.
Made in Italy and nicely contructed. Sweet!
View More Details on Giordana FormaRed Carbon Light Jacket