Gear Review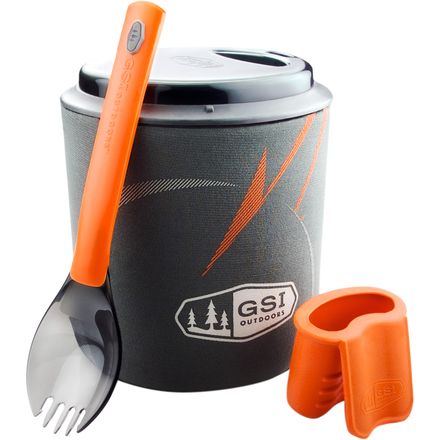 Posted on
Value Trumps Hipster Titanium
Is this cookset as cool as a titanium setup? I may never know considering that you can spend double or triple the price of the Minimalist on a comparable Snowpeak, Evernew, or MSR titanium setup. The value you get out of this kit is amazing and that's what sold it for me.

It functions very well. I have rehydrated oatmeal, ramen noodles, and dehydrated meals with it using the cozy and it works great. It keeps drinks warm for almost an hour when you use it as a mug. See my video posted here for more info and a demo that it can sufficiently rehydrate a meal.

GSI designed this for use with a canister stove, but in my opinion canister stoves are bush league. I use an alcohol stove and it works perfectly.

It's not the lightest cookset you can buy. But honestly, you can shed grams off your pack elsewhere for cheaper, in my opinion (such as using an alcohol stove instead of a heavy canister stove).

So picture this. It's the zombie apocalypse. I'm boiling water to sterilize it with my Minimalist while you all have your fancy titanium pots. A hoard of zombies show up. I have thirty bucks worth of ammo with the money I saved. You all have pots that weigh an ounce or two less than mine but had no money left to buy ammo. Who lives?

Yeah, now you get my point. Buy this cookset if you want to survive, like I will.
View More Details on GSI Outdoors Halulite Minimalist Set