Gear Review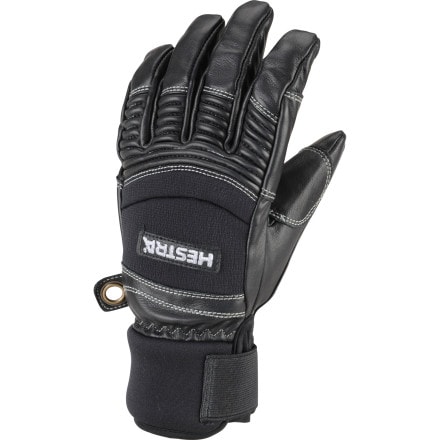 Posted on
Utterly Giddy...
In response to the guy below, I agree with Rachael -- these are a great go-to glove and have been my daily use (ski, hike, dig, backcountry) glove for almost two years now. While he may have experienced issues with waterproofing, I've had exactly the opposite. In fact, two days ago, I left them in the boot of my SUV sitting under my snow-crusted skis and they were solidly dripped on all night. The morning after, I started the day out with wet gloves (duh), but two runs in total sh*t slush later, they were bone dry and my hands were pretty toasty despite the frigid temps and awful wind. This is just one more reason they're still in my pack.

I have the white ones from two years ago and rocked a black coat but noticed no bleeding from the leather anywhere -- and I've abused these gloves. Sharp ski edges, icy finger-drag whilst sleigh riding and pine tree climbing haven't put a damper on the hardiness of the seams, fingertips or waterproofness. The flexibility and mobility is incredible, especially for such a warm, cozy glove -- it's all but extinct elsewhere on the market. Turning a beacon on, changing my music through my coat and even navigating pack zippers are all simple, straightforward tasks instead of the usual strip down.

If you want a great glove that will take hell and keep your digits warm, get a Hestra -- there's a reason it's the glove mountain professionals choose.
View More Details on Hestra Ski Cross Glove