Gear Review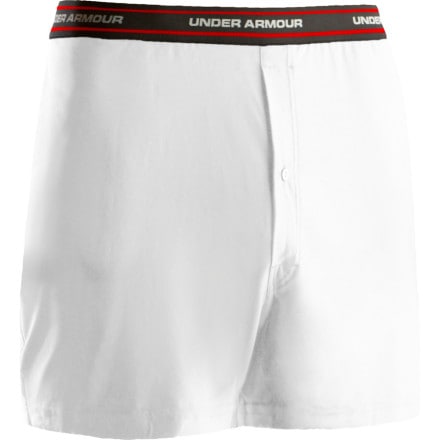 Posted on
Under Armour O Series Boxer Short 6"
- Bought these by accident and won't buy another pair since I prefer briefs over boxer shorts!
- It's nice and is true to fit unlike the boxer jock which I had to size UP one size!
- Because it's more of a shorts, it should NOT be worn under strenuous conditions that REQUIRE SUPPORT (i.e. running or martial arts); those types of activities are meant for briefs (i.e. boxer jocks).
- It's good for casual wearing but really do NOT see the need to wear boxer shorts!
- It's relatively EXPENSIVE for performance boxers when regular Cotton boxers are at least HALF the price!
- REMEMBER: boxer shorts do NOT offer support so why use them for sports?!
- Lastly, NO, despite what backcountry.com states, it is NOT a relaxed fit as even Under Armour states that it's Form Fitting but not as much as the compression type!!
View More Details on Under Armour O Series Boxer Short - Men's