Gear Review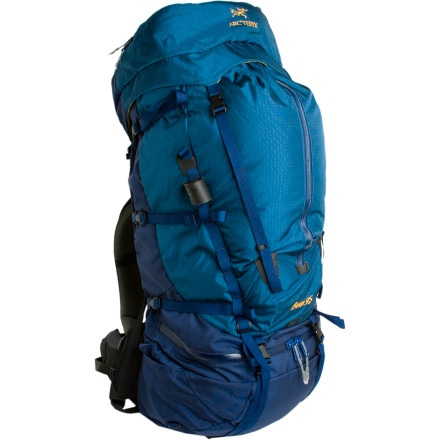 Posted on
Unbelievable comfort with big loads
My 25-year-old pack finally gave up the ghost this summer, and while replacing it (and mourning, lotta good memories with that pack) I spent a bunch of time (in stores, and in the backcountry) with a bunch of new packs, all loaded with ~70lbs of stuff. My typical usage is for multi-day climbing trips, so a load for me is usually a bag, tent, fuel, stove, 5 days' food, my rack, a rope, clothes, ice axe, water + purifier, cookpot+cup, etc.

Of all the bags I tried, the Bora did the best job of carrying the load without causing hot spots or point-pain on my shoulders or hips. It is a pound or two heavier than most multi-day bags, but to be frank I can't tell the difference between 5 and 7 pounds, but I can feel the difference in comfort between this bag and the other bags I tried- especially when hauling around heavy loads.

One thing that shines particularly well for me about this bag is the belt- my preferred gait moves my hips a lot, and this belt pivots with your hips, without shifting the load on your back or isolating the whole load on the high hip bone. Whatever geeks came up with this (and it's clear that some very serious geeking went into the design of this) you guys are my heroes. The harness and frame are at once fantastic and invisible- burly and unobtrusive.

The pack has a nice balance of features without feeling cluttered. There are side, top, and bottom accesses to the main compartment. Nine distinct compression straps (3 per side on the main compartment, 2 under the bottom, and one over the top) make load management work really well. Two axe loops and twin daisy chains mean you can hang more gear on the back if you're not already overloaded. The brain pack has a zip-access pouch to hold your water bag, and detaches to make a small hip-pack. Exterior zippers are waterproof, the textiles used feel burly and shed water. The large back pocket offers convenient zipper-access, perfect for stowing extra layers or a shell.

Overall, the finish and attention to detail is astonishing. This is certainly my favorite pack in its class.
View More Details on Arc'teryx Bora 95 Backpack - 5250-6040cu in