Gear Review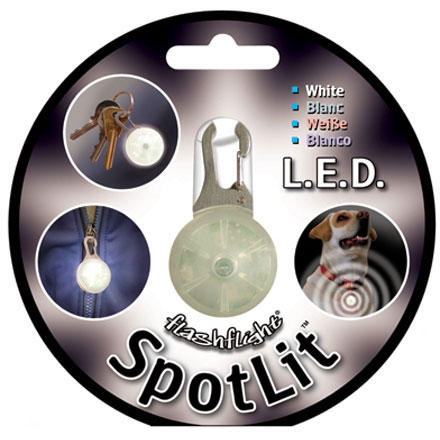 Posted on
Ultralight Tent Lamp!!
I use the red one as a very lightweight tent light when I am out on a hike. It just clips onto one of the little loops on the ceiling of my little tent. It weighs about half an ounce, if that, so it sure beats my 8 oz battery powered LED lamp. It's not as bright, but I don't need it to be. The batteries have lasted me through several outings, probably 20 hours so far. If I need brighter light then I put on my headlamp.

I wouldn't trust this to be waterproof, but it has survived a few rain showers with no problems. I would call it weatherproof, but maybe only dunk resistant. The electronics are so basic that if it does get wet just pop it open and let it dry.

Since I really prefer to have a tent light, this little gadget has saved me a significant amount of pack weight. So far it's been reliable and easy to use. I recommend it.
View More Details on Nite Ize SpotLit LED Clip-On Safety Light