Gear Review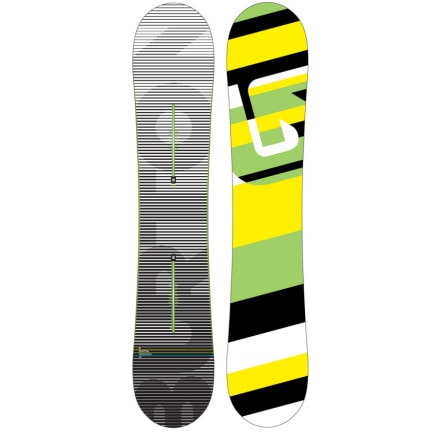 Posted on
Transwold - Best of Test #4
I took this board out for a few runs last season at Snowbasin UT. I was a little apprehensive as every hybrid rocker I've taken out in the last couple of seasons haven't been the greatest decks as they were still unstable at high speeds and carved poorly.

Right off the bat riding down a groomer I noticed that the turn initiation on a very firm groomer was great. You do need to drop your front shoulder a little more then you may be accustom to and shift your weight forward to flatten out the nose of the board. But you do notice the new side effects tech on the nose grab for ease of initiation of your turn. You also feel it much better during the turn radius when you shift your weight to center to hold or start to exit the turn. No where near as unstable as other hybrid cambers.

I took this board on Icy Groomers, Wind blown Powder, Crud/Chop. It handled everything great and after a while the Flying-V shape wasn't even a factor and I was ripping around on it without any worries.

I will say that it is a bit softer then I prefer in a deck, Burton lists it at a 5 out of 10 and I would put it more like a 4 out of 10. But by no means did that fully take away from the overall experience.

I took out the 160 size, I typically ride anywhere from a 158-162 in my boards and enjoyed the size, I wouldn't go down or up personally size wise. I ride a size 10 boot and didn't have any issues what so ever with any kind of toe or heel drag.

If you're an All-Mountain do everything rider and you've been thinking about getting on a reverse camber deck but have been hesitant, the Sherlock is a great place to start easing your way into the current trend.
View More Details on Burton Sherlock Snowboard