Gear Review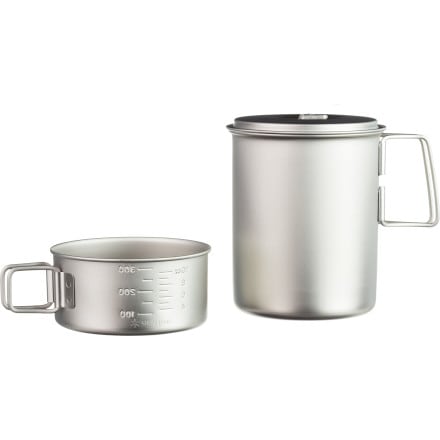 Top shelf, ultralight cookset
Member since
Posted on
I'll preface this review with my cut and paste statement that I work as a backcountry backpacking guide in Yosemite National Park. Nearly all of the products I take the time to review have seen at least a half a season, if not more, of use... and I'm committed to not bothering to write a review until I feel like I've really gotten to know a product. I never thought I'd bother to write reviews, but I've recently decided that since I've spent so much time over these last many years reading reviews, and finding a tremendous amount of value in articulate and well-informed opinions, that I wanted to give back to the community. So, with that being said, here we go...

With this set, my Snow Peak LiteMax stove, and some fuel... I'm done with messing with cooksets. Granted, this set isn't for folks looking to actually do a lot of cooking. I reviewed the GSI Soloist cookset, which is a decent option for someone looking to do more cooking. However, if you're stocking with dehydrated meals, oatmeal, cereals, finger/bag foods, and other simple cooking where most of what you do is boil water... this is as good as it gets. I use the cup for my coffee while boiling more water in the pot for my oatmeal or dinner in a bag. I just wrap my stove up in a bandanna, throw it inside along with a can of fuel, and go.

One downside to keep in mind... if you dent the titanium while a fuel can is inside... good luck getting it out. It is only with caution that I store a fuel can in the pot. Also, if you've never handled hot titanium... it transfers heat almost instantaneously. If you're bare-handed, and holding the body of the cup while you pour hot liquid in it, you'll yowl like a cat and throw hot liquid everywhere. Great way to make friends in the backcountry.
View More Details on Snow Peak Mini Solo Combo Titanium Cookset