Gear Review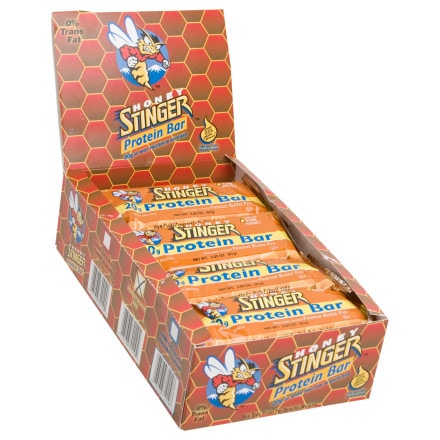 Posted on
Too much sugar - junk candy bars
I bought a couple cases of these on SAC and the 1st ingredient is evaporated cane juice. These things are pure junk food. I wont buy them again. There's more energy loss than gained eating this kind of crap! Yuck!!! they also taste like candy bars. I usually buy waaay better bars than this. They are pretty horrible and nothing healthy about them! A little bit of protein but all the sugar kills any good these bars might do for you. Am attaching a list of ingredients - check out the 1st one which states what these bars are mostly made of!

If you are a serious athlete and don't get what I mean, read Brendan Brazier's book, "Thrive: The Vegan Nutrition Guide to
Optimal Performance in Sports and Life". The Thrive diet is awesome!!!!
View More Details on Honey Stinger Protein Bars - 20g - 12 Pack