Gear Review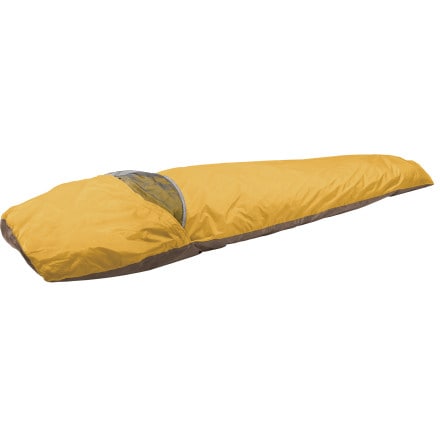 Posted on
This thing's Bigger than my Apartment!
4 Season
16 ounces
Durable Floor
Bright Yellow
Reflective Lettering
HUMONGOUS!

Just a few things to love about this guy! Those of you looking for a solid 4 season bivy, consider this one. No poles, no crazy zipper designs, no stakes...just throw your crap in there and go to sleep. It's so simple a Caveman could do it! Why bother with setting up tents or tarps after a long day of adventure?

This thing is extremely spacious! Watch out, your sleeping pad may slide around on you (even though the floor is slightly grippy to prevent this). I've chosen to slide my pad inside my sleeping bag to fix this. On the other hand, you have room to put everything inside. I use my pack as my foot rest during the summer because I have a 1/2 length pad. There's one item out of the elements. As for everything else, you can slide it in along the sides and sleep soundly knowing you're not going to wake up and have to pack soaking wet items into your pack.

As for condensation, it's not bad...It's actually average for most bivys...Therefore when the weather is clear, sleep ontop of it unless you need the wind protection.

5 Stars...It's well designed, relatively light, simple and tough as nails.
View More Details on MSR AC Bivy